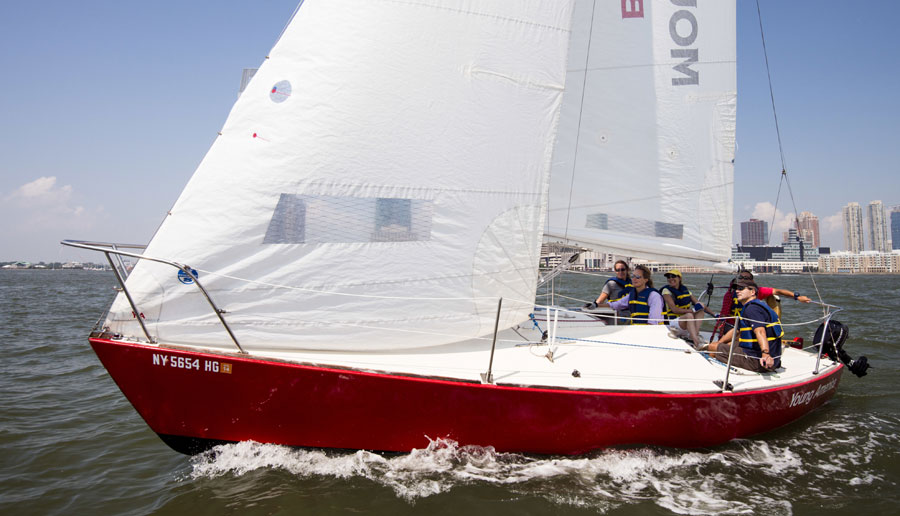 Basic Sailing is taught on fast and exciting J/24 sailboats.  These are the most popular one-design keelboats in the world.  J/24s are ideal teaching boats because they are very responsive. When you push the tiller or adjust the sails, you'll immediately feel the results.  A J/24 is the sailing equivalent to a Porsche sports car.
J/24s measure 24 feet in length and have a 8'9″ beam. Below the boat is a 950 lb lead keel which draws 4 feet and provides stability.  All school boats are outfitted with bow and stern pulpits, double lifelines and an outboard engine.  Our boats are maintained in top condition by a professional staff.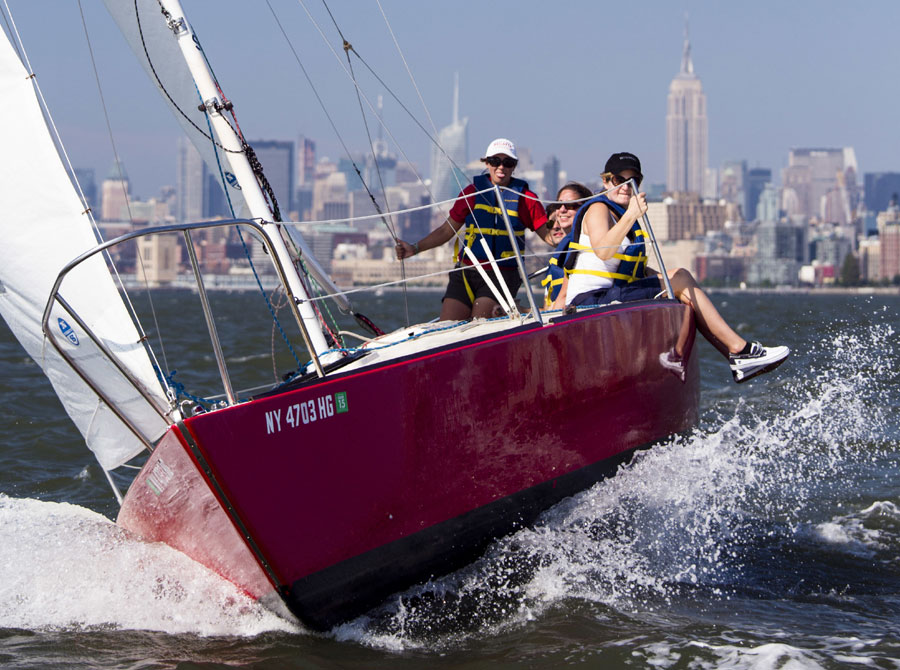 Manhattan Sailing School boats are easy to identify by their red hulls.  Each boat is named after one the great clipper ships which used to sail in the harbor in the 1800s.
There are almost 30 J/24 sailboats active in the harbor.  On Tuesday & Wednesday evenings, the entire fleet is used for Manhattan Yacht Club races.  There is also a Corporate Sailing League on Thursday evenings.  Races are run around the Honorable William Wall clubhouse in the harbor so spectators can watch the action.