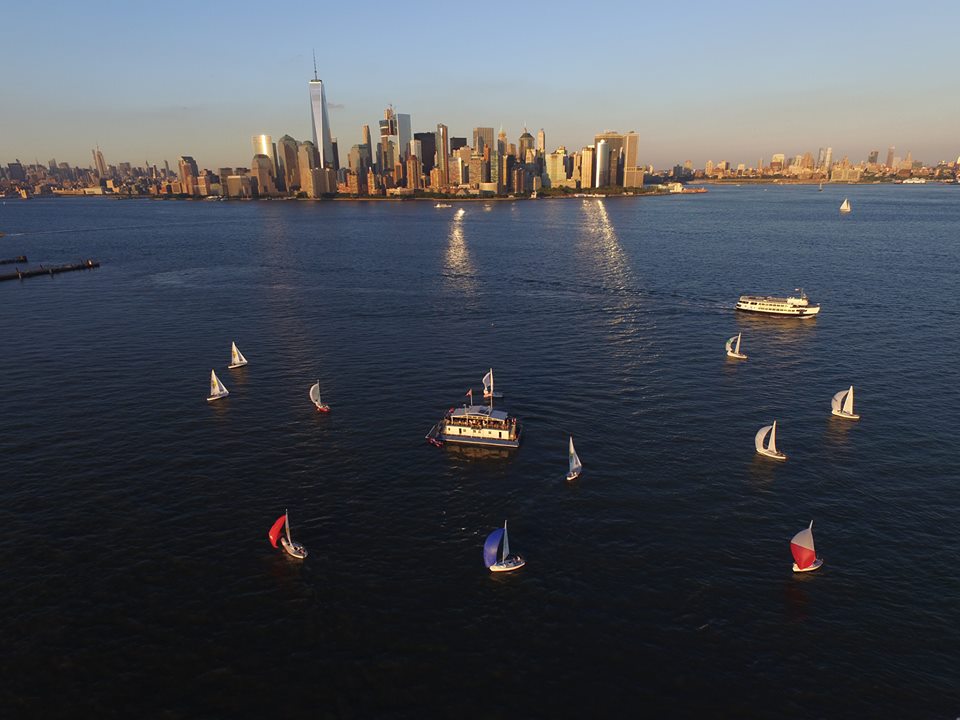 Not to get too far ahead of ourselves, but when you graduate from the Manhattan Sailing School, your sailing adventure is just getting started.
To help celebrate your graduation, you will be invited out, on the Wednesday after your course, to visit the Honorable William Wall, Manhattan Yacht Club's floating clubhouse in the harbor.
The Honorable William Wall offers the most spectacular views of the skyline and the sunset. It has been called our Harbor's #1 Secret Treasure.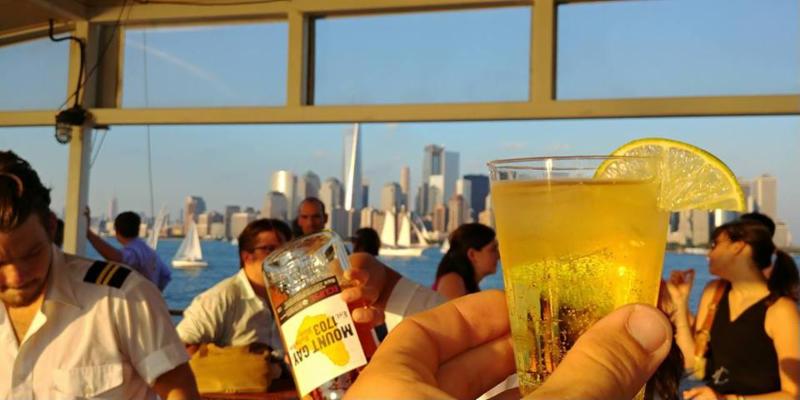 As one of our new graduates, you will be invited aboard as a Guest of Honor. We will provide you with 2 free launch tickets so you can bring a friend if you wish, or just come by yourself. When you get to the Willy Wall, you will be met by one of our sailing instructors. They will offer you a free Mount Gay & tonic – the sailor's cocktail! Then you can enjoy the most incredible views in the harbor. Also on Wednesday you can watch the J/24 sailboats races which go from 6:30 to 7:30 pm.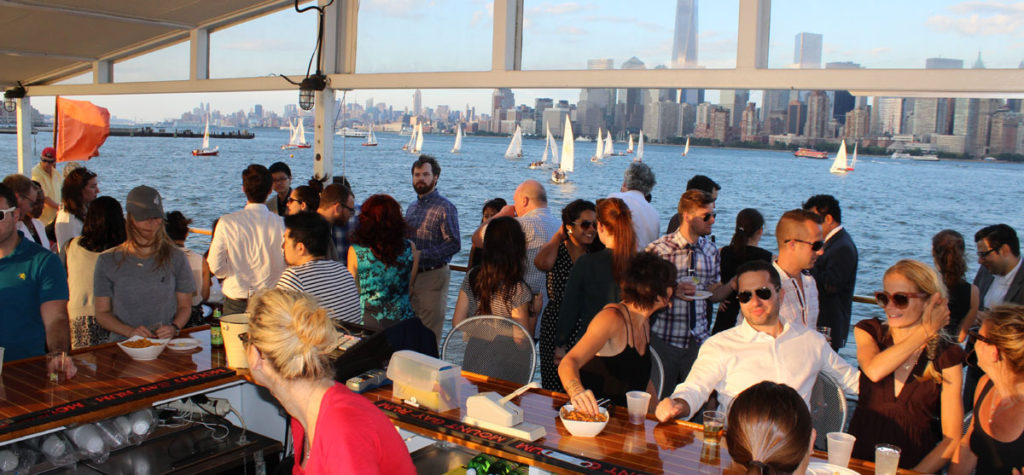 But don't sign up for sailing lessons just because of the graduation party. Sign up because you want to learn to sail!
The Graduation Party is just more icing on the cake.