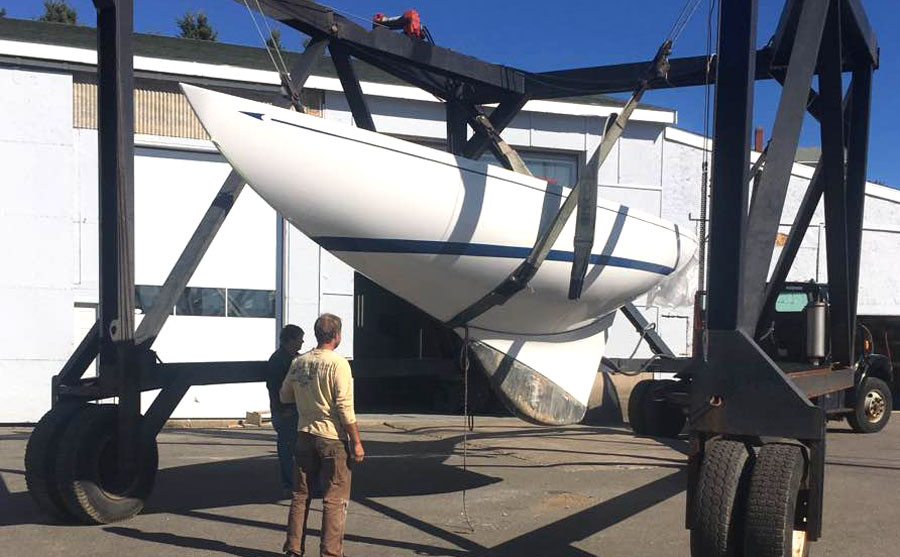 Would you like to own a beautiful yacht like "Zephyr II," this International One Design (commonly referred to as an "IOD")?
Manhattan Yacht Club has started a Fleet of IODs which are excellent boats for racing and cruising in NY Harbor. But the end of the season, you could own a classic yacht like this and be sailing and racing in the harbor with a new group of friends.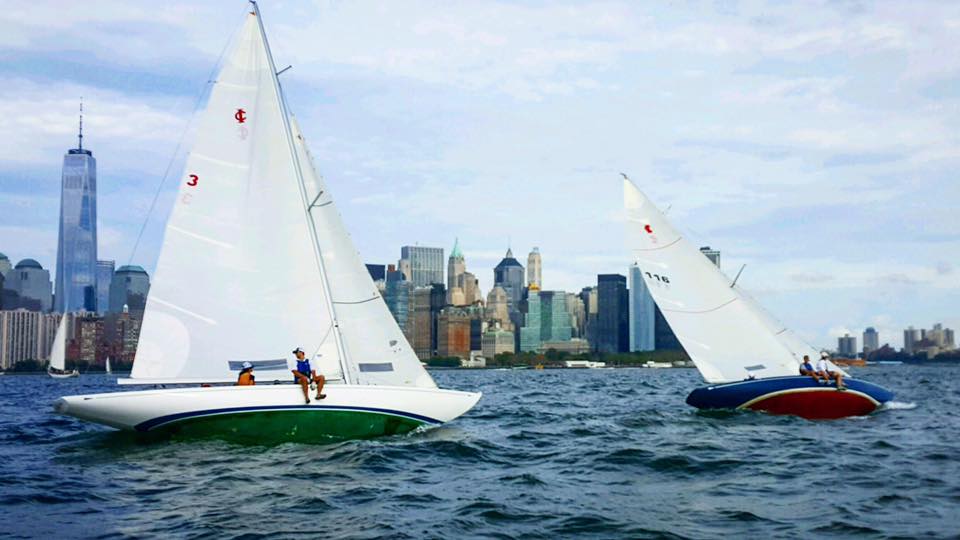 Here's your path:
1) Start by taking Basic Sailing. Have a great time. Tell your instructor about your goal.
2) Sign up for Basic Coastal Cruising. Have an even better time. Ask your instructor if they are willing to propose you for membership in the Manhattan Yacht Club.
3) Apply for Membership and if accepted, tell the IOD Fleet Captain that you are interested in buying an IOD or joining a syndicate of other Members who own one.
4) Just do it. You can make this happen. And soon you will be sailing IODs in the harbor, around the country and around the world.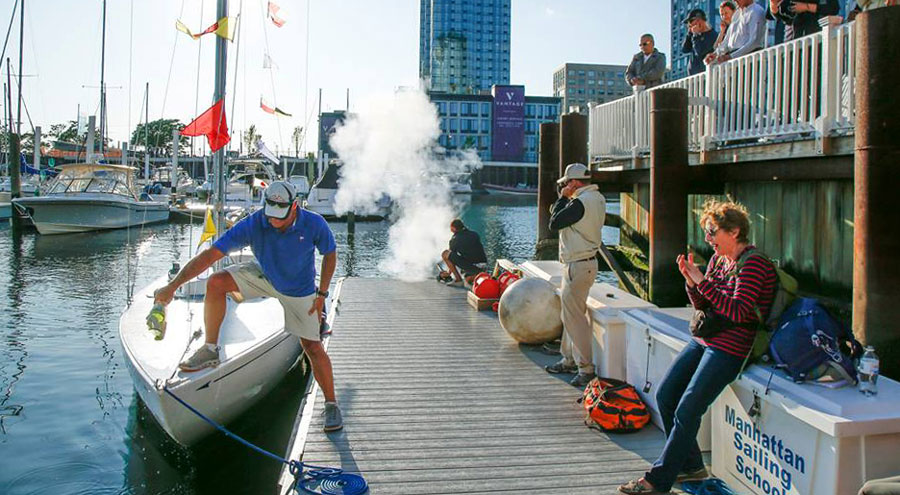 Photo: Zephyr II is christened in August as the fourth IOD to join the MYC Fleet. Over the past winter, 2 more IODs have joined the fleet, bringing the total to 6!
This is what sailing is all about!