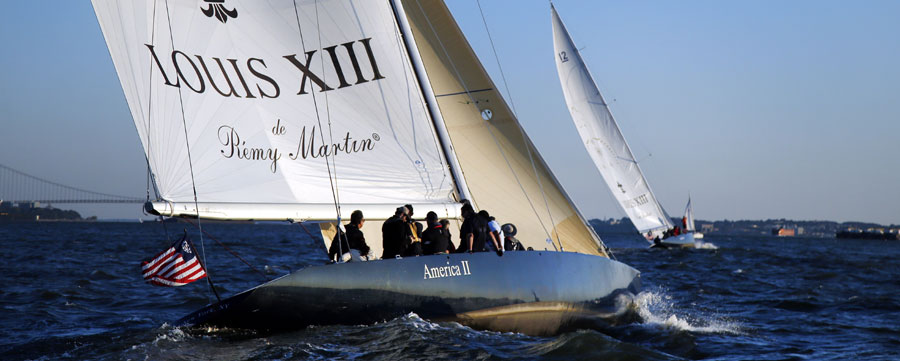 The next delivery is August 4 & 5, 2018
2 Days of Delivery Experience on 65 ft America's Cup Yacht – $590
Start Saturday morning at Navy Beach on Montauk
Overnight Saturday night at Danfords Marina in Port Jefferson
Finish on Sunday evening in New York Harbor
America II is the super exciting America's Cup 12 Meter sailboat which serves as the flagship of NY Harbor.  She measures 65 feet overall and is a pure-bred sailing machine.  Riding on the 12 Meter is one of the ultimate sailing experiences.
America II travels up and down Long Island Sound for events and storage. You are invited to join the America II Friends and experience one of these deliveries.  Up to 6 school graduates can join each boat on this trip.
America II is owned and operated by the NY Harbor Sailing Foundation. All revenue from these trips help to support and preserve America II, an important piece of American yachting history.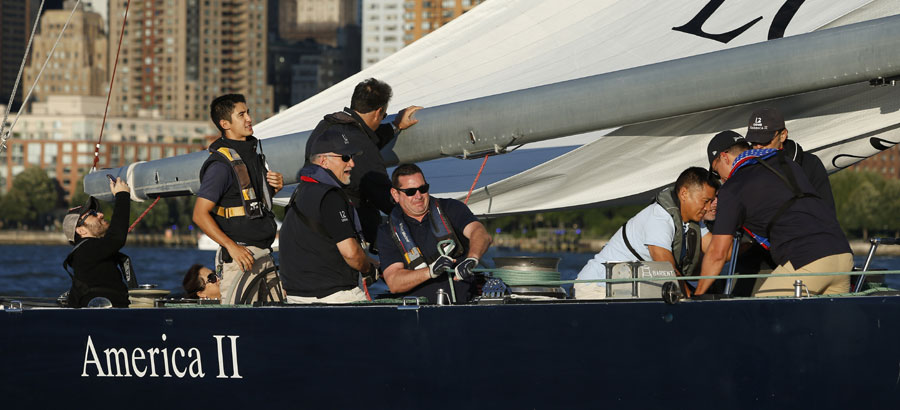 Schedule – This schedule is weather dependent.  We will watch the weather as we get closer to the delivery.  Weather conditions which could cause the delivery to be pushed back a day include strong winds or heavy rains.
This is a delivery which means we have to move the boat from one location to another on a schedule. Whenever possible, we will sail the boat if we can maintain the needed speed and direction. But there is no guarantee of sailing time.  Part of sailing is also doing deliveries and this trip provides excellent delivery experience. But if the captain determines you do not get enough sailing time in, then you will receive a free sail on America II next spring in NY Harbor.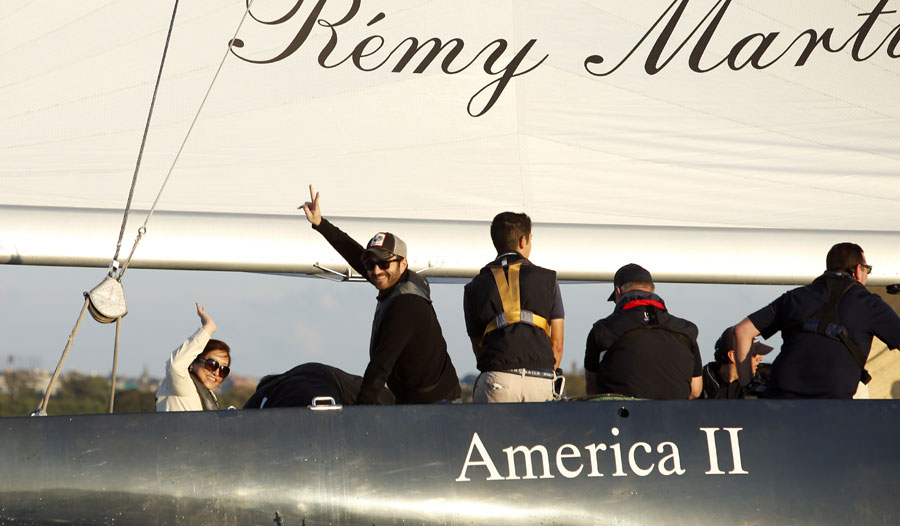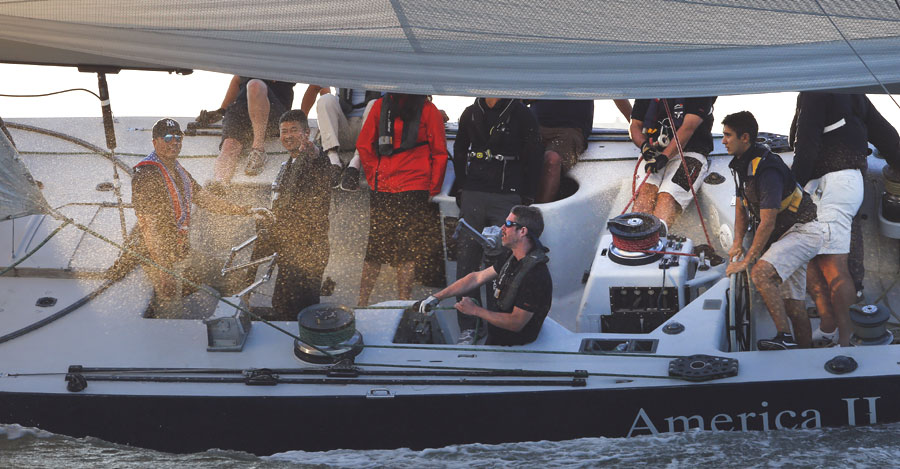 Crew are responsible for their own transportation as well as food and accommodation each evening.
Spots Available: 6
1. Brad Suneson
2. Ada Suneson
3. David Khatidze
4.
6.
Participation Fee: $590 (Your full participation fee goes to the NY Harbor Sailing Foundation and helps to support and maintain America II).
What to bring:  Some warm clothing (layers), warm shoes or boots, waterproofs and lunch each day.  We will be able to visit the supermarket each evening.
Register Here: