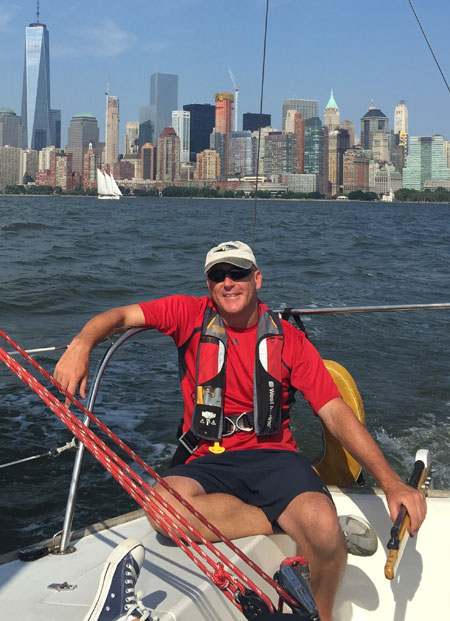 Are you a passionate sailor who would like to introduce new people to this sport?  If yes, maybe you should consider becoming a sailing instructor.
Manhattan Sailing School is looking for qualified people who love sailing and are good communicators.
We're looking for both full-time professionals as well as part-time "hobby instructors" who have other jobs.
Manhattan Sailing School is committed to excellence. We are looking for sailors who want to become great teachers.  We are looking for instructors who will share ideas and concepts and encourage, support and challenge each other to be the best they can be.
During the winter, we meet over pizzas and beer to talk shop and come up with strategies to improve. Then from late May through mid-October, we sail and teach as much as possible.
Every winter, we organize a Caribbean Regatta. As an instructor, you can go for free and have an incredible vacation.
Our goal is nothing less than becoming the greatest school in the country.  To do this, we need the greatest group of sailing instructors. We invite you to join us.  Please send your resume to office@sailmanhattan.com.