This year, the Teen Sailing Academy has expanded! Even bigger & better than before.
The Teen Sailing Academy will teach your teens how to sail, help them grow as an individual and give them the best summer ever.
Here is our expanded 3 level progression for 2018:
Basic Sailing on the J/24s
Dinghy Sailing on the 420s & Lasers
Basic Coastal Cruising on a beautiful 36-foot sloop.
Level 1 – Basic Sailing on J/24s
This is where you begin and every teen will learn the basics of sailing including how to rig the sails, tie knots, trim the sheets and steer the boat. Basic Sailing is taught on a J/24 sailboat with an average of 5 students per instructor. Two or more weeks are recommended to gain a mastery of the basic skills.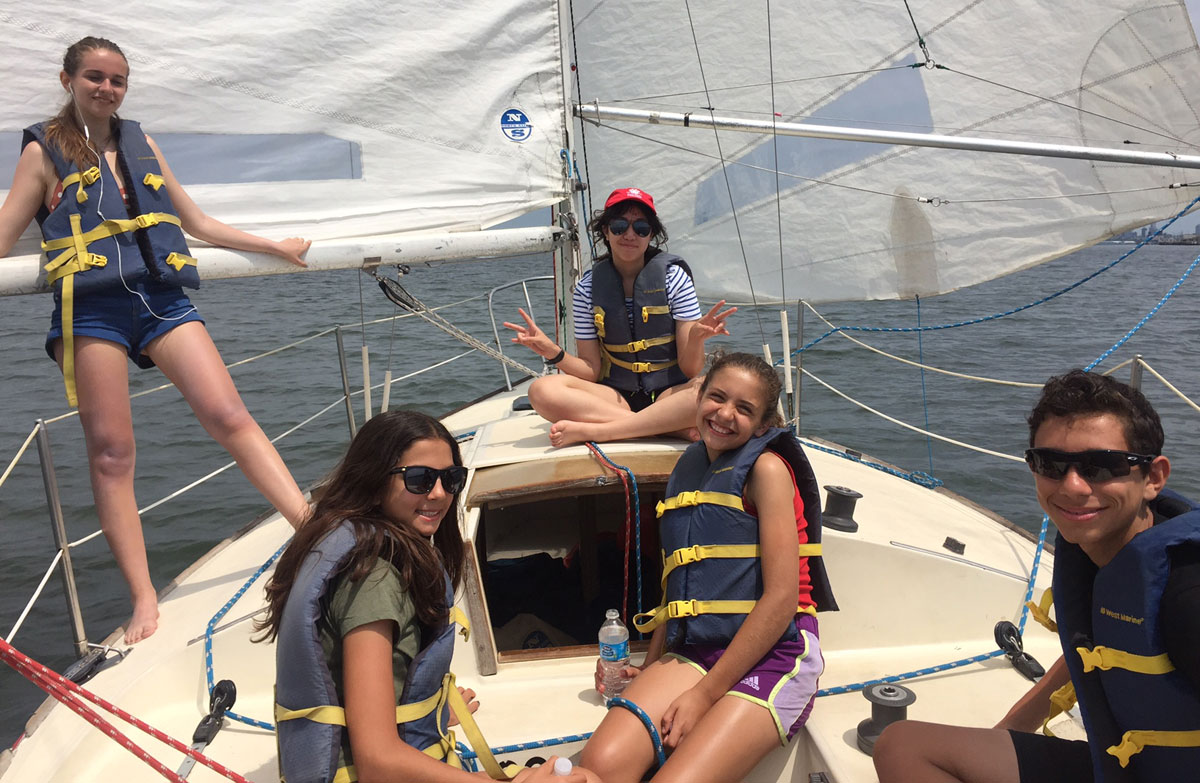 At the end of each week, teens challenge the American Sailing Association basic sailing standard. Those wishing to receive ASA certification can do so. Friday afternoons feature the Lucky Dog Race when all the teen J/24s engage in a fun race before the graduation BBQ and ceremony. See More J/24 pictures.
Level 2 – Dinghy Sailing on the 420s & Lasers
After teens learn the basics, those who wish to accelerate their skills can advance to dinghy sailing. Dinghies are lighter and more tippy boats. You get closer to the water and sometime capsize! Dinghy sailing teaches you to react quickly to changes in the wind.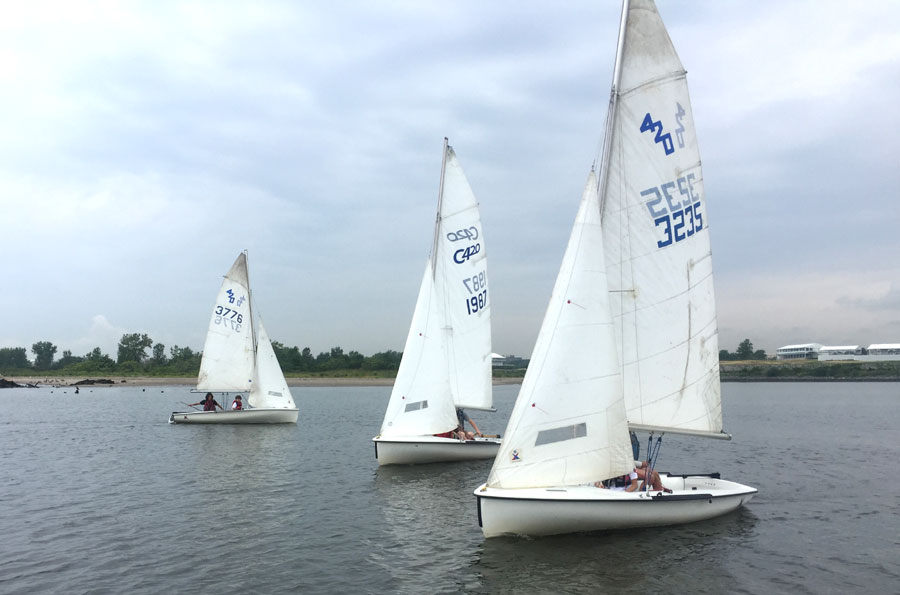 Dinghies are used for racing in college so this is a great introduction for young sailors. The 420s are two-person boats and Lasers are one-person boats. Teens who would prefer to sail dinghies rather than J/24 keelboats can go right into the dinghy program.
Level 3 – Basic Coastal Cruising on a 36-ft Sloop
A beautiful Concordia D36 has been donated to the NY Harbor Sailing Foundation and makes it possible for teens to participate in a trip of their lifetime. "No Moe" will be used for Basic Coastal Cruising. Teens start in New York Harbor on Monday with a training sail. Then on Tuesday morning, they head up the East River and enter Long Island Sound. After sailing for the day, the teens will take a mooring or tie up at the dock of a friendly yacht club.  Teens will sleep on the boat or at a nearby Airbnb.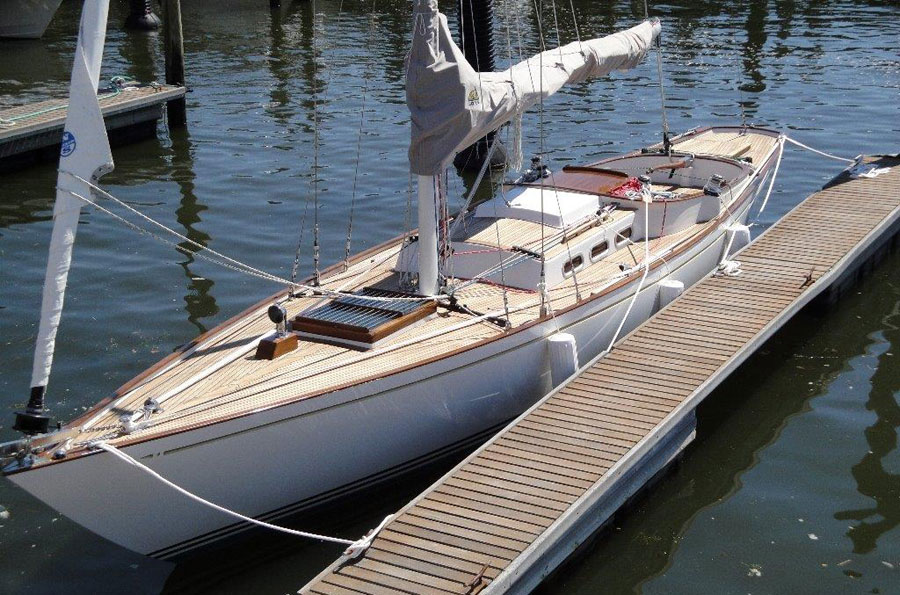 On Wednesday, the teens will continue their exploration by sailing across the Sound to another Club. On Thursday, the teens will sail back home. The course wraps up on Friday with cleaning, reorganizing and a final sail.
Time & Meeting Location – The Teen Sailing Academy runs  Monday through Friday from 9 am to 5 pm. There are 2 Meet-Up locations:
Manhattan – Battery Park City Ferry Terminal
Jersey City – corner of VanVorst & Dudley Streets
Schedule – There are 10 one-week sessions. Teens may enroll in any number of sessions. The course runs Monday through Friday, begins at 9 am and ends at 5 pm.
Week 1: June 29 – July 3, 2020
Week 2: July 6 – 10, 2020
Week 3: July 13 – 17, 2020
Week 4: July 20 – 24, 2020
Week 5: July 27 – 31, 2020
Week 6: Aug 3 – 7, 2020
Week 7: Aug 10 – 14, 2020
Week 8: Aug 17 – 21, 2020
Week 9: Aug 24 – 28, 2020
Week 10: Aug 31 – Sep 4, 2020
Tuition – The tuition is $690 per week.  There is an optional American Sailing Association certification at the end of Basic Sailing & Basic Coastal Cruising for an additional $50 each.
Financial Aid – A limited amount of financial aid is available to families who might not otherwise be able to afford this opportunity for their teens. For more information, please call 212-786-0400.