In 2017, the NYHSF will bring back the dinghy sailing option for select teens. A Dinghy Sailing Camp will be run if there is at least 4 students for a week of Laser sailing and 4 students for a week of 420 sailing.
The dinghies available for this program are:
Laser (1-person boat), suitable for kids at least 130 lbs and over – 6 available
420 (2-person boat), suitable for all kids – 3 available
These programs will start in the second week of summer camps.  On the first week, instructors will identify teens who are serious and enthusiastic about sailing and invite them into the dinghy program if they would like to try it.
Teens must be pre-qualified to sail as a skipper in the 420 or Laser program.  Teens must already know the basics of sailing before entering these programs.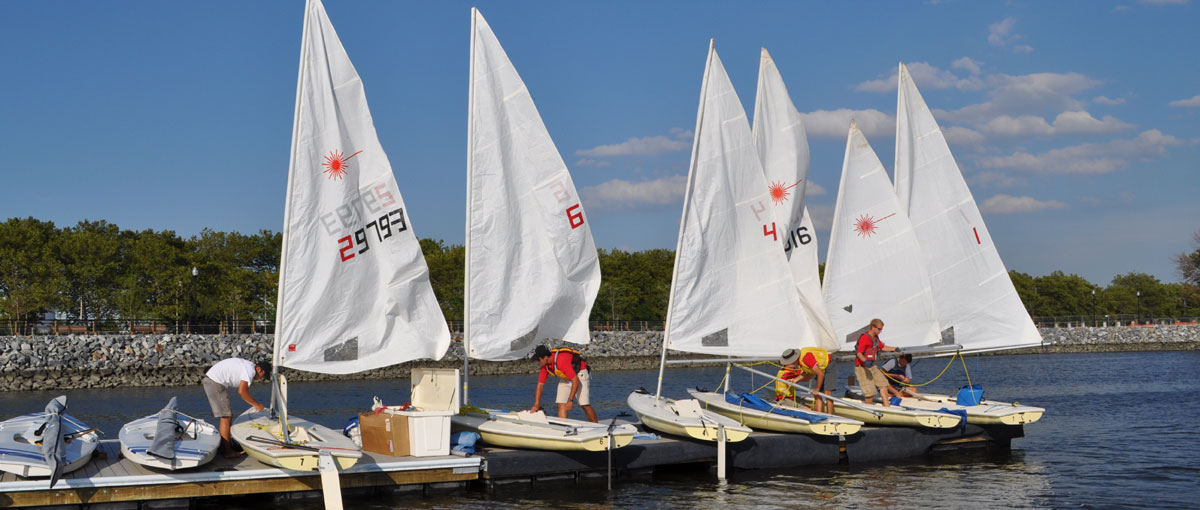 This program is open to teens from 13 to 18 years of age.
The tuition for the dinghy camp is $390 plus a boat rental of $150 per week.
If your teen is interested in sailing these dinghies, please send an email to office@sailmanhattan.com.
Register for the Dinghy Program